Windsor has a variety of activities to offer visitors and locals alike from our famed vineyards and wineries to outdoor fun and adventures on land, in the air, and on our local river. Set your own pace and select sweat, risk and adrenaline, heart stopping or a languid stroll and some relaxation and lounging.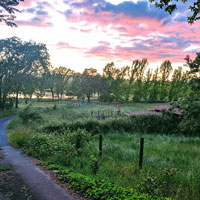 Scenic Drives
Come for the grape scenery? Take a Sunday drive any day of the week along our many Winery Roads and Farm Trails.
Visit a few of the local wineries both in town and surrounding it, on your own or as part of a wine event. Get maps and passes the Visitors Center.
Prefer to sample Beer or Cider? Check out the breweries and lounges in town including those in the beverage district.
Enjoy Farm fresh local Fruits, Flowers, Veggies and Honey along our Farm Trails, and at the local Certified Farmer's Market.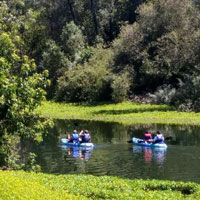 Wanna get your heart racing? Enjoy the local Hiking & Biking Trails and Races
Stroll, hike or bike the miles of local trails and paths throughout Windsor and the surrounding areas. Bicycles and tours are readily available in town as are detailed maps at the Visitor's Center.
Golfing and races of all lengths are also popular in the area, sign up today.
Kayak rentals are available if you would like to play on the nearby river.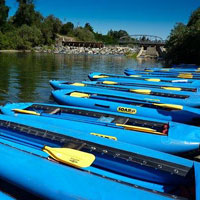 Need an adventure? We have just the thing.
Take a walk (drive) on the wild side visiting the exotic animals at Safari West.
Let the view take your breath away while Hot Air Ballooning.
Go with the flow with a Russian River Adventure.
If risk is your thing, visit our local River Rock Casino and try your luck.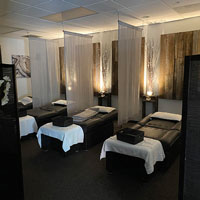 Craving some downtime? Pamper yourself with a massage, pedicure or new look at one of our local salons.
Looking to spend a few hours getting a massage, facial or scrub, check out one of our spas.
A new (hair) do can await you at a local Beauty Salon.
Or add a bit of polish by visiting one of our Nail Salons.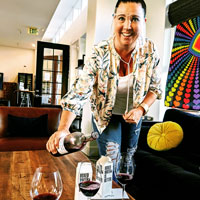 Ready to Chill? Slow it down with one of these activities.
Stroll through one of our local Museums either indoors, or out.
Picnic on the Town Green or a local or regional park – local markets have a vast array of gourmet goodies and as do our sweets shops.
Wander through our Farmer's Market – Enjoy the local bounty and then treat yourself to breakfast at a local cafe
Linger on the sidewalk of one of our casual restaurants, people watching as you sip your favorite beverage
Enjoy evening music at a local lounge – wine and beer lounges frequently have music, especially during the summer