If you like to explore, the region in and around Windsor has lots to offer.  More than 260 wineries are to be found in the Russian River Valley, Dry Creek Valley and Alexander Valley appellations.  In addition, more than a dozen historic sites are located within the town limits, along with a Historical Society and a Visitor Center to guide you on your quest.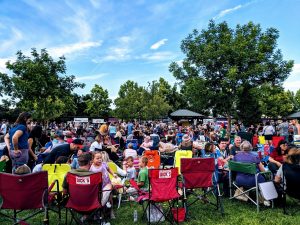 "Windsor is the happening, family-friendly place to be!"
Windsor is a year-round destination where locals and visitors alike gather for a variety of fun, free activities & entertainment designed to please the whole family.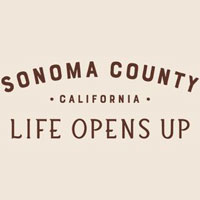 Sonoma County California - Life Opens Up!
Life opens up in Sonoma County, just 30 miles north of San Francisco. Acclaimed food and wine, relaxing spas and stunning beauty create a wine country experience like no other.  Taste a diverse terroir at more than 425 wineries, hike among towering redwoods, marvel at the stunning Pacific Coast and get to know inviting small towns. Or, just sit back and take it all in.  Life opens up in Sonoma County.
Keep Travel Safe
We want to make sure you're are as committed to health and safety as Sonoma County is. In this COVID-19 era, being a thoughtful and responsible traveler has never been so important. Please review the Sonoma County Tourism updates for safe travel: Coronavirus Updates
.
Parks and Scenic Attractions
Sonoma County has a number of state, regional and local parks featuring hiking trails through stately Redwoods and Live Oaks, plus numerous lakes, picnicking sites, riverfront access paths and launch ramps. Windsor is home to the Foothills Regional Park with three fishing ponds, scenic trails and magnificent vistas of the valley and surrounding countryside. Fifteen neighborhood parks are scattered throughout the Town.
The Windsor area is home to an array of active and spectator sports, recreation and outdoor athletic activities to satisfy every preference throughout the year. The list includes canoeing and kayaking on the Russian River, boating, fishing and sailing at Lake Sonoma, as well as bike tours, golf, skydiving, ice and roller skating, hiking, camping and bowling at numerous locations. For the more adventurous, there are more rigorous half marathon, triathlon, 5K and 10K competitions.  Paintball and miniature golf centers are also found in the area along with indoor go-carts and professional car races at Infineon Raceway.
While most communities with populations under 27,000 typically have a single shopping district along a main thoroughfare in town, Windsor has six retail centers strategically located within a three mile area. Parking is available at all of these areas. In all, Windsor is home to some 50 restaurants, 30 spas, salons, and fitness centers, plus a variety of boutiques and larger retailers offering a wide range of merchandise.
Windsor offers an eclectic mix of cuisine to tantalize every taste preference, from Asian fusion specialists and European-style bistros to great south-of-the-border taquerias, on-the-go eateries and familiar national chains serving up America's best comfort foods at reasonable prices.
With more than 260 wineries and vineyards, numerous tasting rooms and extensive acreage devoted to wine grape viticulture, Sonoma County has outpaced Napa as the North Bay's leading wine producing region. There are more than 30 wineries and vineyards within five miles of Windsor along picturesque byways that take you from town through the rural countryside.
Windsor has 28 locations offering pleasant and congenial environments designed to restore body, mind and spirit.  Reduce stress and leave tensions behind as you experience the benefits of wraps, scrubs, hot stones, skin care applications and other personal services. What can be more gratifying than putting yourself in the hands of well-trained, certified professionals who can pamper you as you deserve.