A blog for people doing business in Windsor, California
Sustainable Practices
Posted on September 22nd by Melissa Leonard
Sonoma County prides itself on being a national leader in sustainable practices. We want to share what some businesses in and around town are doing to contribute to helping save our planet.
 "As a family-owned business, we are committed to providing the best legacy possible," says Costeaux CEO Will Seppi. "Our business decisions take into consideration what is best for the future - my children, the next generation and our community. For these reasons, sustainability remains at the forefront of our endeavors. We are always looking for ways to improve."
Costeaux in Healdsburg is paving the way to sustainable leadership here in Sonoma County. They recently installed solar panels at the Baking Centre. Other updates they have made include:
LED Lights
Low flow toilets
Automatic faucets
Composting
Future sustainability plans for Costeaux include an electric fleet of delivery vehicles by 2025.
@costeauxfrenchbakery
@costeuex_onthego
 Charles M. Schulz Sonoma County Airport
Did you know that the Charles M. Schulz-Sonoma County Airport is 100% solar powered?
Jon Stout, Airport Manager, stated:
"The airport has been doing several things around sustainability and those efforts have included:
Construction of the solar energy system, which went online in February.  This system generates 100% of the Airports current electricity needs plus the power needs for our six largest Airport tenants.  In addition, there is enough available for the terminal project as it comes online.
We recently received our California Green Business certification for the Airport Administration and Operations offices/building.  We will be working on the certification for the terminal once it is complete.
Completed several electric retrofits of lighting systems to LED including the Airport administration building - all spaces, ramp lighting, rotating beacon, many of our hangar building exterior lighting, streetlights (in partnership with PG&E)
Working on a contract for the creation of an Airport Sustainability Management Plan – should be complete in the next 12 months.  This plan will identify our next projects and prioritize up to 20 potential projects for action.
Partnered with the Good Traveler Program, a carbon offset program for air travel.  This is available for passengers to offset their carbon impacts for their flights.
Home - Charles M. Schulz Sonoma County Airport
@sonoma_county_airport
 If you tour the Bricoleur property, you can't miss their magnificent black swans. They also get regular wildlife visitors like deer, foxes, coyotes, and rabbit. They keep the pest population at bay by housing owls in the vineyard. Bricoleur is also a Certified California Sustainable Vineyard & Winery, which is a certification program that says
Implement all required practices included in the California Code of Sustainable Winegrowing
Comply with prohibitions and restrictions on certain crop-protection materials
Measure water, energy use and greenhouse gas emissions (for wineries)
Measure water use and applied nitrogen (for vineyards)
Complete a rigorous independent third-party audit
Implement action plans for ongoing improvements
Bricoleur proudly says,
"We strive to be ecologically friendly by reducing our energy consumption and protecting the environment. Bricoleur Vineyards installed a 260-panel solar photovoltaic power electric system with the ultimate goal of becoming energy self-reliant and reducing greenhouse gas production. This system is expected to reduce CO2 emissions by 5,034,238 pounds over 25 years. That is equivalent to 8,191,208 miles driven by the average car or planting 43.1 acres of trees."
Sustainable Sonoma county vines | Bricoleur Vineyards
@bricoleurvineyards
 Rodney Strong provides us with stunning scenery and tasty wines, but did you know they are verified under the Sustainable Winegrowing Practices workbook?
This statewide certification program provides third party verification of a winery's commitment to continuous improvement in the adoption and implementation of sustainable winegrowing practices. In 2004, they received the top achievement in the area of sustainability with the Sustainable Winegrowing Green Medal Leadership Award, which is the highest sustainable certification possible.
Solar power supplies 49% of the overall electricity
Carbon neutral
Rodney Strong Vineyards was the first winery in Sonoma County to offset their carbon footprint. By reducing their carbon footprint and carefully purchasing carbon credits, they have lowered the winery and vineyards' carbon impact to zero
Soil conservation
Wildlife protection
Sustainable Vineyard and Winery | Rodney Strong Vineyards
@rsvineyards
 FarmHer Tiffany Holbrook had a growing impact in our community since she and her husband Jason bought Wise Acre Farm back in 2016. Tiffany's social media has blown up in the last year, she has over 112k followers.  She shares fantastic reels of her days on the farm, starring her chickens, dogs, and goats. You may even see the monster truck make an appearance. Sustainability is very important to Tiffany and Jason:
"The 15-acre pasture that our hens call home is doing something really important for not only our hens but also the planet: carbon sequestering. When plants grow, they pull carbon out of the air and stores in the soil. If that ground were to be tilled, then all the stored carbon is released into the atmosphere and contributes to climate change. Here we do not till the pasture as the more carbon in the soil the higher the organic matter. The higher the organic matter the more water the soil can hold and the longer our grass stays green."
Wise Acre Farm (wiseacrewindsor.com)
@wiseacre_farm
Annual Report Letter
Posted on September 8th 2022 by Beth Henry 
Dear Chamber Members-
It is with great pleasure that I present you with our Annual Report for the FYE 2022.
Our world, our society, our community, and our Chamber have witnessed great changes in the last several years, and I, for one, find myself frequently quoting the old adage, "The only thing constant is change." Since coming on board as Executive Director in July of 2021, I have worked with your Board of Directors to continue making the Windsor Chamber more relevant, more useful, and more financially sound in order to serve our membership. Whatever changes and challenges are in front of us, we need to be in front of the change, directing it and adapting to it, or else we will find ourselves chasing behind it, shaking our fists in frustration.
Here at the Chamber, I am proud to say that we are going into the next fiscal year on a solid footing financially, thanks to a renewed ability to hold fundraising events coming out of lockdown, continuing grants from the Town of Windsor and County of Sonoma to operate the Chamber and Visitors Center, and a solid, committed membership base of businesses, civic individuals, and non-profit organizations. The Downtown Merchants Association merged with us this year under the Chamber umbrella, and we will work to represent the interests of the Town Green area, the heart of our community, and bolster commerce in our entire area as a result.
As we move forward into the coming year, we will be expanding our programs and our ability to help our membership. We will continue holding our monthly luncheons and networking events like Get Connected After Hours and the new WOW Women of Windsor networking group for women professionals and entrepreneurs. During the dark days of the pandemic lockdown, it was brought home to all of us how valuable in-person meetings and communication are, and the Chamber has a renewed commitment to promote business-to-business networking and growth.
For those whose businesses rely on marketing to the public, we have hired a Marketing Coordinator, Melissa Leonard, to implement promotional campaigns, both on line and in print, designed to bring traffic to our area businesses. Melissa will also be working to improve and update our Visitors Center, which is an impressive and underutilized resource, and to strengthen our partnerships with Sonoma County Tourism and VisitCalifornia. Windsor has become a destination in its own right, with wineries, shopping, breweries, and lodging. Our "brand" is unique in Sonoma County --- we remain accessible and friendly, at the heart both physically and metaphorically.
We have joined forces with Santa Rosa Metro Chamber and 17 other agencies to administer an ARPA grant for Small Business Equity and Resilience, and I look forward to hiring a bilingual Business Resources Coordinator to do research and outreach to all businesses in our area and bring resources through the front doors of our hardworking businesses, making an economic impact by leveraging the grants and resources that are already out there.
And we are all very excited for the nascent Windsor Leadership Academy, coming as soon as the Spring of 2023. Stay tuned as we roll out a program meant to foster and encourage the next generation of leaders in our community, educating and promoting cooperation and skills to face the future and its changes and challenges.
Because we don't want to be running behind, we want to be forging ahead.
Yours,
Beth Henry
Windsor takes on housing challenge, aims to meet targets
September 2022
The Windsor Chamber of Commerce is happy to report progress is being made in our area to meet our area's housing shortage.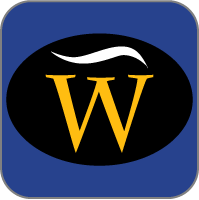 Got News?
If you have news resources or other items you'd like to see posted here, contact the chamber and let us know!