A blog for people doing business in Windsor, California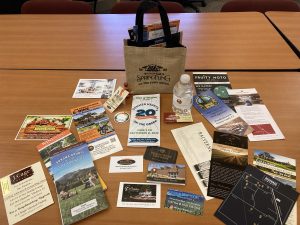 Do you have your promotional material here?
This Fall,  Visitors Center staff put together 20 "activity bags" for a Windsor family who was hosting out-of-town guests for their daughter's wedding. They didn't want to be responsible for entertaining all those guests in the busy Wedding Week, so we assembled brochures, tasting cards, restaurant recommendations, and more to showcase all that our wonderful area has to offer. This is the third or fourth time this year we have helped tourists to discover our businesses this way, and that doesn't include the multiple times that hosts of Short Term Vacation Rentals in our Town have come in for materials to display in their homes and offer to visitors
Our volunteers make an effort to contact our businesses and make sure they are represented --- heck, we will even come and pick up your materials! Are your promotional materials here?
Wine & Music in Windsor
Posted by Melissa Leonard,  April 2023
We all know the Town Green is central for live music on Thursdays in the summertime, but did you know that in the last few years Windsor has become quite the scene for live, weekend music at our local wine lounges? Many of our tasting rooms on the Town Green and in the Beverage District offer live music on a regular basis. We even have a new piano lounge in Downtown featuring Jazz Sundays. Read on for more information about our lovely music scene here in Windsor!
Tonti Family Wines
@tontifamilywines
Tonti Family wines opened its doors on the Town Green in December 2022 and is "Windsor's first piano wine lounge." Come support the Arts and stellar local musicians. Every Sunday is Jazz Sunday with a jazz band, and they host other live music weekly, so be sure to follow them on social media and/or check their website.
Baldassari Family Wines
@baldassariwines
Every Friday from 6:00-8:00pm, Baldassari Family Wines hosts live music in their cozy lounge. The live music schedule is listed on their website, plus they post weekly on their social media channels. Baldassari Family Wines recently won Pinot Cup Runner-up at the Pigs & Pinot competition, out of 60 wineries, so grabbing a glass of pinot is a must! This Friday, kick your feet up in their cozy lounge and relax to sounds of live musicians!
Mengler Family Wines
@menglerwine
Mengler Family Wines is in a perfect location right on McClelland overlooking the Town Green and its beautiful water fountain. On Saturdays, live music is played between 1:00-6:00pm. Their 2019 Unoaked Chardonnay won a double gold medal in the 2023 San Francisco Chronicle Wine Competition. We think this is a perfect glass to enjoy on a warm summer day while listening to live music. Be sure to head to their website and check out the 3d virtual tour from Virtual Tour Maps, and you'll see what we mean by the perfect location!
Honorable Mention: Flagship Taproom
@flagshiptaproom_windsor
www.flagshiptaproom.com/windsor
Flagship may not have live music, but wines are available for purchase. They even have a "Wine Wednesday" which includes $2 off wines by the glass, and $10 off bottles all day. Flagship is known for its fun trivia nights, so be sure to follow them on social, as they post their schedule there on a daily basis. They are family-friendly and have a large outdoor space. Pro tip:  You can even get beverages to go, which is perfect for the Summer Nights on the Green!
Beverage District
The Beverage District is Windsor's off-the-beaten-path destination! Have you seen the new signs for our amazing Beverage District located off Bell Road? There are some wonderful tasting rooms, a brewery, and even a beer café.
CUVER
@cuver_belgian_brewers
Cuver brews Belgian beers and a fantastic food truck schedule! They even have a chess club that meets every Saturday. Be sure to check their website for the food tuck schedule.
Grand Cru Custom Crush
@grandcrucrush
https://www.grandcrucustomcrush.com
Check their website for upcoming events, like the Summer Open House and Marketplace on Saturday, June 3 from 11am-3pm, with handcrafted wines from a dozen small producers, along with artisanal goods from local farms and food artisans. Complimentary valet included with your ticket.
Barley & Bine Beer Café
@barleybinebeercafe
Head over to Barley & Bine's website or download the Digital Pour App to see their current list of beer, cider, and wine. We highly recommend checking out their soup specials, made in-house from scratch by their chef. Barley & Bine is family-friendly, and is a perfect place to visit with the kids after a gymnastics class at Windsor Gymnastics or a soccer game at nearby Wilson Ranch.
Colagrossi Wines
https://www.colagrossiwines.com/
Craig Colagrossi doesn't have live music on a regular basis, but he does offer many fun wine events that sometimes feature live music! Check out the event page on their website to reserve your spot, or maybe join the wine club! We spy a cellar sale in June!
Windsor Loves Pets
Posted by Melissa Leonard,  March 2023
Our pets are a part of our family. Many pet parents refer to their animals as "fur babies", "fur children," or other fuzzy, loveable names. Pet-friendly places have become a norm in our society, especially in Sonoma County. You will find many pet-friendly wineries and breweries, pet-friendly shopping, dog parks, and lodging choices in our family-friendly town. Here is a fun list for Windsor venues where you can include our furry friends!
Dog & Hydrant
A full-service pet boutique, Dog & Hydrant offers dog and cat grooming, dog self-wash, and all the toys and food that a doggie could want. They are located in the Bell Village Shopping Center, just a few doors down from Oliver's Market.
@dog_and_hydrant
Mutt Lynch
A pooch-friendly winery and on the Town Green, it's a win-win for dog parents who want a glass of wine!  Slated as "Sonoma County's most dog-friendly winery", Mutt Lynch offers complimentary dog treats and a shop stocked with many dog items. All dogs are treated as the guest of honor. They even have dogs on their wine labels..and you can get your own dog's photo on a custom label on your choice of wines made by owner Brenda Lynch. "Club Mutt," their wine club, offers different tiers and is the best way to get the latest releases of their limited-production wines.  Check their website for current days and times of operation.
@muttlynchwinery
Russian River Brewing Company
During the warmer months in Sonoma County, you will find dozens of dogs perched under their owners' tables outside in the beer garden. When you enter the side gate and head back to the beer garden, there is a refillable water dish for dogs. It's a great spot for the entire family; children can run around on the extensive lawn while parents can enjoy a refreshing beer from one of the top breweries in the world. Dogs are also allowed inside if you would like to grab a bite to eat.
www.russianriverbrwing.com
@russianriverbrewingofficial
North Bay Animal Services
North Bay Animal Services has two locations in Sonoma County, Petaluma and Windsor. They offer many pet services including adoption programs, licensing, animal control, and spay-and-neuter clinics. Visit their website for a picture gallery and description of the dogs and cats that are up for adoption.
@northbayanimalsevices
www.northbayanimalservices.org
Hampton Inn & Suites Sonoma Wine Country
The perfect place for PTO (pet time off), where furry friends are family too, the Hampton Inn and Suites Windsor welcomes your four-legged guests with open arms and belly rubs. They are the only hotel in town that allows dogs. Keep this in mind when friends and family are traveling to the area with their fur babies.
@hamptoninn_sonomawinecountry
Barley & Bine
On the weekends at Barley & Bine, you will most likely see many pooch friends snuggled up under one of the outdoor tables. This wonderful beer café is locally owned by a Sonoma County family, and they just keep getting better! Be sure to check out their weekly soup specials- you will not be disappointed!
@barleybinebeercafe
Tractor Supply
Did you know that our local Tractor Supply offers animal services like a dog washing station and affordable drop-in Veterinary care? For around $10 you can wash your dog. They provide towels, shampoos, nail clippers and more! Check their website for operating hours for the veterinary clinic. And pets are always welcome when shopping.
@tractorsupply
Our recommendations for veterinary services:
Wine Country Veterinary Hospital
Located in Bell Village, on the west side of Town (by the Town Green)
www.winecountryvethospital.com
@winecountryvet
707.837.5029
Township Animal Hospital
Located in the Palms Shopping Center, on the east side of town.
www.townshipanimalhospital.com
@townshipanimalhospital
707.838.4364
Windsor's Family Friendly Amenities
Posted by Melissa Leonard,  February 2023
Many Windsor residents enjoy the family-friendly amenities that the Town has to offer including the parks, library, and Town Green activities. In a recent Facebook post, Windsor community members were asked what their favorite thing about Windsor was. Almost every single person who responded stated they absolutely love all our "family-friendly" options. Here are a few of our favorite Windsor businesses that are thriving, because not only are they all about "family," but they are also all about "friendly."
Studio You
Since opening in December, everyone who has walked into Studio You has left with the feeling of being part of the Studio You family!  Three close friends started this business, and their children all attend schools in Windsor. With a deep sense of community love, they truly want this place to benefit all, and cannot wait to create something special with you. Studio You offers many fun DIY crafting events including affordable birthday parties, Friday night fun for kids, date nights, girls' night out, and so much more.
@studioyouca
Windsor Gymnastics Center
If you're under 35 and grew up in Windsor, you most likely took gymnastics classes from Teacher Joan or attended at least one birthday party at Windsor Gymnastics Center, and maybe both! Windsor Gymnastics was established in 1993 and has been a staple for many Windsor families ever since. The gym offers Mommy & Me (or Daddy and me) classes starting at 18 months. Windsor parents know that getting all that toddler energy out is vital for healthy and happy families!
Walmart
Back to school shopping, teacher gifts, household essentials, photography printing, and groceries are among just some of the things that you will find at the Windsor Walmart. Our small town is lucky to have a store that can provide everything you need, at an affordable price. Don't forget to check out their sale racks!
www.walmart.com/store/2553-windsor-ca
1st Class Barbershop
Windsor's newest barber shop is located in the Shiloh Center in Windsor's southern gateway area. They pride themselves as being a premium, high-end barber without the financial strain on families. At 1st Class Barbershop, they build their business around Windsor. They give young, driven individuals an opportunity to work in a great social environment, and help them gain experience, build connections and grow as a professional within our community. They consider themselves artists, with the aim of being the best barbershop not just in Windsor, but in all of Sonoma County.
@thefirstclassbarber
Mary's Pizza Shack
Have you ever been to the original Pizza Shack in Boyes Hot Springs near Sonoma? It has been open since 1959, and still to this day serves up the same family recipes. Who doesn't love Mary's breadsticks? Our Windsor location has a great outdoor dining area and an indoor event space. Mary's has always been super family-friendly… our kids love to make their own pizzas!
@maryspizzashack
Sonoma County Family YMCA
The Sonoma County Family YMCA serves our entire area. As the song says, "It's fun to stay at the Y.M.C.A.! They have everything!" And they do! From family activities and teen guidance, to swim lessons and exercise classes, they serve the community. They also have an indoor pool, a scarcity here in Sonoma County. Located in east Santa Rosa, the "Y" is a short, 8-mile drive from Windsor.
@scfymca
Hauth's Family Taekwondo
Chris Hauth ( known to the parents of Windsor as the "toddler whisperer") and his wife Rhoda have been running Hauth's Family Taekwondo since 1988. If you have raised kids or are raising kids in Windsor, you have probably seen Chris's students demonstrate at parades, or sent your own kids to his classes or summer camps. Mr. Hauth's gentle yet firm teaching has changed the lives of many adults and children in Sonoma County.
Studio W Dance
Amanda a.k.a "Mrs. Amanda" opened W Dance in 2020 after a lifelong dream of owning her own studio. "I opened the studio with the philosophy that our students are more than dancers and we have to see them as whole people. Our goal is to help each child grow into a well-rounded, self-assured individual, and in doing so, contribute to the strong and close-knit Windsor community."
As one reviewer has stated, "The studio has been a great source of activity and friendship for our daughter. Amanda and the other teachers are just wonderful individuals who really care about the kids".
Not only do they offer dance classes like ballet, jazz, hip hop, and lyrical, but they also have musical theatre and tumbling classes. There are many classes for adults and children, beginners and advanced. Summer camps and performances are another highlight of this studio.
@studio_w_dance
New Chamber Members & Businesses Around Windsor
Posted January 2023 by Melissa Leonard
Happy New Year from all of us at the Windsor Chamber of Commerce & Visitors Center. A new year is a great time to recognize all our new businesses in and around Windsor.
New Year's resolutions seem to be popular in our culture, and we are here for it. We've got you covered for all your date night resolutions. Did you and your partner discuss going on more date nights in 2023? We have incredible date night offerings including live musicians at Tonti Family Wines or even a "Day Date" exploring the Russian River with Getaway Adventures. Maybe spending more time with family or friends was a resolution? Studio You has got your back and offers all sorts of DIY projects ranging in style, price and size. All of these wonderful places and more can be found in our member directory on our website and be sure to read below for even more new businesses!
Studio You
As soon as you walk into the adorable shop on the green, you instantly feel like family! The "mom owners" of the shop are warm and welcoming. It is an Etsy lover's paradise, right here in our hometown.
Studio You was born from three friends that share the love of all things DIY.  They have always loved creating for others, and this gives them the opportunity to do that on a much bigger scale. They are moms of collectively 10 kids from infant to high school all here in Windsor. With a deep sense of community love, they truly want this place to benefit all. Date nights, girls' night out, teacher gifts, Mother's and Father's Day gifts, birthday parties and so much more, they cannot wait to create something special with you. Come alone or bring a group of friends - these workshops are for everyone!
Tonti Family Wines
Delicious zinfandel wines? Piano lounge with a live pianist? Downtown Windsor? Yes, please! Windsor's first piano lounge opened recently and was a hot spot during the holidays. They are open Thursday -Sunday. Please check their website for up-to-date information.
Peter Tonti, founder says "My interest in winemaking began in the 1940's when I was just a kid, watching my father, an Italian immigrant, make wine with a hand cranked press. We turned out a couple barrels a year from our home's basement. The fruit was grown on an arbor in our backyard in Columbus, Ohio. I don't even remember the varietal, but it was red. We liked it and drank a small glass with our dinner each evening. After a short stint in retirement, I decided to fulfill a life-long dream of making wine to share."
Starlet Bridal
Starlet Bridal has been around Sonoma County for years, and has been a staple for many brides! They recently moved to Windsor and are open by appointment only. Even though "bridal" is in their name, they do carry prom dresses. Starlet carries many top brands including Disney Fairy Tale Weddings and Ashley Graham by Pronovias.
Starlet bridal is the premier salon in Sonoma County and their new location at 157 Johnson street is next to the lovely Windsor Town Green. The salon has the finest collection of bridal gowns, bridal veils, accessories & shoes. They cannot wait for you to visit their new salon!
Selin Cellars
With a passion for wine for over 25 years, 100's of trips to many global wine regions, and wonderful mentorship, Selin Cellars started its journey in 2019 with its launch in 2022. With a focus on unique varietals, their intent is to let the fruit shine through, ensuring a full body and luscious texture.
Oak Tree Winery
Oak Tree Winery is one of our newest Chamber Members. They do not have a physical location (yet!), but wines are available for purchase on their website. The owners are a Windsor family and offer wonderful gift baskets for purchase. You can visit their website and build a gift basket or box with their wines and local goods.
Oak Tree Winery is a small, family-owned winery in the Windsor, California. They pride themselves on producing single vineyard, small batch, handcrafted premium wines sourced from the finest grapes in Alexander Valley and Russian River Valley. They strive to produce the best possible quality wines by minimally handling and processing the grapes to preserve the most natural flavors.
Shiloh Industrial Park
Ryan Phillips, Property Director of SIP has learned some interesting history of the property since being employed there.  He was told the land used to be a supply depot for the train, those tracks still run through it today. He said he has tried researching more in depth the history of the property but can't find much online.  Ryan said "I know all the buildings in the front were built sometime between 1952-1958, and there is a big concrete tower along the train tracks that was used for water cooling. It used to have a big tank in there."
Shiloh Industrial Park is a 31-acre Industrial Business Park located in Windsor, CA. Right off Hwy 101. They currently provide over 120 rentable spaces which includes Yards, Office spaces and warehouses.
Shiloh Industrial Park has tenants representing a diverse range of industries. Multiple warehouses, offices and yard spaces and suite sizes allow leasing flexibility and provide their tenants the opportunity to expand their portfolios.
Ketcham Estate
Many wineries in Sonoma County are family owned, passed down from generations of farmers. Many wineries were also built on dreams, like Ketcham Estate.
Mark Ketcham had long dreamt of owning a Vineyard in the Northern California wine country. That dream came true in 2000 when he purchased a Pinot Noir and Chardonnay vineyard in the heart of the Russian River Valley.
Sadly, in 2020, Mark passed away. His wife Allie and two children have carried on his legacy and still live on the property today.
Andrews Financial Planning
www.andrewsfinancialplanning.com
Planning for Retirement? Need to sell your business? This is your one stop shop for all things financial, and they are located right here in Windsor!
Kathryn Andrews has over 20 years of experience as a California business attorney and trusted advisor to individuals, families, professionals, entrepreneurs, and businesses in all stages of growth.  Her solution-oriented and collaborative approach is pragmatic and personable.
Andrews Financial Planning was formed out of Kathryn's ardent commitment to provide value with integrity to those seeking monetary confidence. Most legal transactions have financial components, and many financial plans have legal ramifications. Kathryn designs comprehensive plans through her integrated professional services model which brings added value.  As a fiduciary, there are no products for sale, commissions, or hidden fees, only sage counsel with your best interest in mind.
Getaway Adventures Wine Country Bikes
Getaway adventures has a five-star rating on Trip Advisor with over 600 reviews. A recent review from Trip Advisor:
"We booked e-bikes for the day and the whole process was easy. The staff was friendly and knowledgeable and gave us great recommendations for our ride as well as wineries. Would definitely recommend!"
They have been in business for 30 years taking people on biking, kayaking, hiking and wine tasting tours. Also available are customized self-guided multi-day bike tour packages. Most recently they moved to Healdsburg and now offer bike rentals (Hybrids, Road Bikes and E-Bikes). You can find the largest selection of E-bikes in the area at their shop. You are guaranteed to find a bike that fits you just right!
Mike's Plumbing & Rooter Service
Mike's Plumbing and Rooter Service has a 5-star rating on YELP! Here is what a recent Windsor customer had to say:
"Mike is amazing! We have continuous issues with bathroom and Mike always does an excellent and thorough job. He is a man of integrity and great character, always very fair with estimates, professional and polite. We have used other plumbing service before, and they cannot compare to Mike.
If you are seeking an experienced talented plumber you need to contact Mike's Plumbing and be assured you will receive the best service!"
Shoutout to our renewing member:
Sonoma Clean Power
Sonoma Clean Power serves the residents and businesses in Sonoma and Mendocino counties clean energy from more renewable resources, such as geothermal, wind, and solar. Sonoma Clean Power Board of Directors recently approved rates starting February 1, 2023 that will save SCP customers 5% on their total electricity bill compared to PG&E. Please visit their website for more information.
I said " Yes!"
Posted December 2022 by Melissa Leonard
Last December, my fiancé proposed to me on the Town Green, in the middle of the Charlie Brown Christmas Tree Grove, with a stunning engagement ring designed by Mark Shimizu of Mark Shimizu Design right here in Windsor. My Finance even went the extra mile with this amazing proposal: he used the services of House of Windsor Weddings and Events to help him with the perfect proposal!
@markshimizudesign
@house_of_windsor_weddings
So now on to the next exciting step! We are planning the Sonoma County wedding of our dreams in Windsor for the Fall of 2024! I invite you to come along on this journey with me as I plan everything from the rehearsal dinner to the honeymoon, while keeping it all local to Windsor. Think it can't be done? Think again! We have it all, right in our amazing little town.
First things first--- the wedding date and venue come first when planning a wedding. Since I know, I would like to get married in Windsor, I head over www.windsorchamber.com and search their directory for suitable wedding locations in and around Windsor. I am pleased to find so many! We choose Notre Vue Estate Winery & Vineyards for our ceremony and reception. They offer beautiful views of Windsor, wonderful wines, and they even help provide vendors for the day of.
@notrevueestate
Our wedding will be small, but we will still need to block out several hotel rooms for our out-of-town guests. The newly renovated Hampton Inn seems like a beautiful choice. Our guests will enjoy the state-of-the-art fitness room and the outdoor pool. Speaking of out-of-town guests, we will take advantage of the Visitors Center in Windsor, as they provide a free service of putting together activity bags for visitors, giving them recommendations of things to do in Sonoma County. Whew! That's great, since my family and I will be so busy in those final days before the ceremony. We will make sure to book a wine tour for my uncles and aunts who have never visited wine Country. They will be thrilled with the personalized attention from Ian of Windsor wine Tours, who knows all the great places to go and will make sure they have a good time. Maybe we will even book a limo for us and the wedding party on our special day!
www.windsorchamber.com/visitors/
@windsorvisitorscenter
@windsorwinetours
Cake and flowers are the next thing to plan!  I have always loved Atrellis Flower & Gift Shop. They will put together my bridal bouquet, our wedding reception centerpieces and our wedding party bouquets. I remember they have some pretty great gifts in there, so I will be sure to check those out as well. Maybe a nice gift for my maid of honor?
I have decided to go the nontraditional route and not offer a cake at the wedding. I am enamored by Chef Robert Nieto's creations at Fleur Sauvage Chocolates. He is a food network competitor, and his creations are simply amazing!  I am so excited to have a dessert table of bonbons masterfully created by him!
www.fleursauvagechocolates.com
@fleursauvagechocolates
The most important decision is yet to come. Doesn't every bride dream of shopping for their wedding dress? That's when I remember that Starlet Bridal's new location is in Windsor! I book my appointment immediately on their website. My bridesmaids and flower girl will also come with us so that we can purchase their dresses on the same day.
@starlet_bridal
My fiancé will need a wedding ring. We both like the look of a simple, gold band. We decide to check out Vintage Jewelers and Gifts in the Lakewood Shopping Center, Windsor's first full-service jewelry store.  They have so many great options for men's gold bands, and also some really great gifts! I will definitely need to purchase something nice for my new mother-in-law!
My fiancé and I have discussed for years about going to Mexico for our honeymoon. We would like to stay at an all-inclusive resort. Amazing Adventure Travel Design is located in Windsor and they specialize in luxury all-inclusive vacation planning! How perfect! We give Jeannine Pendleton a call, and she is so great to work with. Our dream vacation is planned in no time and we couldn't be happier.
www.amazingadventuretraveldesign.com
www.vintagejewelersandgifts.com
We are so lucky to live in a Town that has everything to offer even the pickiest wedding planner, and can be a one stop shop for all of our wedding needs!
Native American-Owned Businesses In and Around Windsor
Posted on November 30 by Melissa Leonard
The month of November was Native American Heritage Month. Did you know that Windsor is home to many indigenous-owned businesses? We would like to recognize some of them during this important month.
California Indian Museum & Cultural Center
Tucked away on the border of Windsor and Northern Santa Rosa is the California Indian Museum and Cultural Center. Reservations are needed and all admissions are under $7. Upon entering, guests are greeted with a knowledgeable and young staff that are happy to answer any and all questions pertaining to the museum and its exhibits. The current exhibit at the museum is about Ishi, a man known as the last of his Yahi tribe. There is an outstanding array of artifacts and literature to read about his life. School groups, students, and families should definitely make it a point to see this amazing asset in our community. The California Indian Museum and Cultural Center was founded in 1996 with the purpose of educating the public about the history, culture, and contemporary life of California Indians and to honor their contributions to civilization.
https://cimcc.org/
@calindianmusuem
Valley West Insurance Services
Did you know there is a place in Windsor where you can go to renew your vehicle registration, in addition to many other tasks you might normally have to go stand in line for at the DMV? Valley West Insurance Services is contracted, licensed and bonded by the State of California Department of Motor Vehicles through their Business Partner Automation Program, in addition to being an independent insurance agency. They have locations in Santa Rosa in addition to their new location in Bell Village above PizzaLeah. Visit them if you need help with duplicate automobile titles, replacing lost or missing titles, yearly registration renewals, replacing missing stickers, license plates, or registration cards, transferring ownership including out-of-state transfers. Contact Bernadine Olivarez at 707-687-5730 for more information.
https://valleywestinsuranceservices.com/
@valley_west_insurance_services
Located at 624 McClelland on the Windsor Town Green, Owner Brandi Blevins has collected merchandise from authentic and local sources to help with your personal spiritual journey, including candles, indoor plants, soaps, and cleansing herbs. As a Native-owned business, Brandi has a firm commitment to upholding Native ideals, and is dedicated to educating her customers about cleansing herbs and the medicine wheel. Her store is a place where people can learn about the appropriate use of traditional healing tools, grow in awareness, and shop for products that are both beautiful and useful. The Boutique is a member of the Progressive Tribal Alliance, which is a local non-profit dedicated to increasing the representation of Native Americans in business and entrepreneurial ventures through education and leadership opportunities. CEO Jack Pollard says, "Sonoma County has some 500,000 people and 25,000 brick-and-mortar stores…and only five of them are native owned."
https://transcendbydhe.com/
https://progressivetribalalliance.com/
@divahippieessentials
Situated in the heart of Windsor on the Town Green is the modern and sleek tasting lounge of Bellacana Vineyards. The lounge opened about three years ago and has been a favorite of tourists and locals ever since. Bellacana offers an array of sophisticated varietals including a new sparkling wine. Their clean and fragrant Sauvignon Blanc is a customer favorite. This winery and tasting lounge is the only indigenous-owned winery in North America. Sonoma County's Dry Creek and Alexander Valleys have been home to the Dry Creek Rancheria Band of Pomo Indian people for thousands of years. Today, on the land where their ancestors hunted, gathered, harvested and danced, and beside the river where they fished, they now cultivate and nurture the vines of Bellacana Vineyards.
https://bellacanavineyard.com/
@bellacanavineyards
River Rock Casino
The Dry Creek Rancheria Band of Pomo Indians owns the River Rock Casino, perched in the Mayacama Mountains up above Alexander Valley. You may recognize their logo, as they sponsor many local events in and around Windsor. River Rock Casino is an enterprise of the Dry Creek Rancheria Band of Pomo Indians, and opened in September 2002. Since then, funding provided by the casino has been used to support the county of Sonoma as well as the communities of Geyserville, Healdsburg, Windsor, Santa Rosa, and local school districts. River Rock Casino encompasses the Dry Creek Rancheria Band of Pomo Indians' commitment to community, culture, and creativity.
https://www.riverrockcasino.com/
@riverrockcasinogeyserville
Visit California recently launched a new marketing campaign called "Visit Native California." It strives to send tourists and locals to visit and experience museums, cultural centers, historic tribal lands and much more. California has the largest Native American population of any state, and, according to the 2020 U.S. Census, approximately 1.4 million Californians identify as full or partial American Indian or Alaskan Natives.
You can read more about this campaign at the Visit California website at https://www.visitcalifornia.com/experience/explore-native-american-culture-california/
Accommodations In and Around Windsor
Posted on October 18th by Melissa Leonard
Looking to book your autumn Wine Country excursion? Or are you a local with guests coming in for Thanksgiving? Just in time for the Holiday travel season, we've pulled together the definitive list of places to stay in our area, from full-service hotels like Holiday Inn Windsor Wine Country, to the friendly, family-hosted Rivermind AirBnB, and everything in between. Why should you stay anywhere else? Windsor offers many wonderful accommodations for visitors, friends, and family.
"Find a comfy base in Windsor to explore Sonoma Wine Country, just off the Highway 101. You'll be steps away from local shops, easy dining, and five minutes from Foothill Regional Park."
Friday night tastings
Free Wi-Fi
Free Hot Breakfast
Outdoor Pool
#WineDownInWindsor
@hamptoninn_sonomawinecountry
Holiday Inn Windsor Wine Country
"The Holiday Inn Windsor Wine Country's guest rooms offer contemporary design and amenities such as free wired and wireless Internet, mini fridge, microwave, and Keurig coffee maker. We offer over 1400 sq. ft. of state-of-the-art meeting space for your meeting needs."
24-hour business center
Indoor heated pool
Fun fitness center
Free Wi-Fi
@holidayinn_winecountry
"A stay at Holiday Inn Express® Windsor Sonoma Wine Country, an IHG Hotel places you in the heart of Windsor, a 5-minute drive from Windsor Golf Club and 7 minutes from Pacific Coast Air Museum. This golf hotel is 6.1 mi (9.9 km) from Healdsburg Plaza and 11 mi (17.8 km) from Russian River."
Free Buffet Breakfast
Free Wi-Fi
Outdoor Pool & Spa
Room Service
Free self-park
"The Geyserville Inn in Geyserville, CA is 80 miles from San Francisco and an hour from the Pacific coast, making us the perfect choice for romantic Northern California Wine Country getaways."
Event venue
Restaurant (Geyseebile Bar & Grill)
Recently remodled rooms
Close proximity to downtown Geyserville & Wineries
Limited time offer: Linger longer with Save 20% Off 3 or more nights. Save 20% on 3 or more nights Sunday through Thursday throughout the whole year. Booking window ends 3/31/23.
@geyservilleinn
"A superb Sonoma County stay. WorldMark Windsor, located within the Russian River Valley in Sonoma County about an hour outside of San Francisco, is one of California's most beautiful and distinctive wine regions. The area's postcard-perfect setting offers you pristine beaches, a spectacular coastline, and many outdoor pursuits. Your resort accommodations will be just as satisfying as you'll be close to the industry's most notable wine-making names and premium golf facilities and enjoy on-site amenities that will make your stay a pleasure."
Two outdoor swimming pools (including a kids pool!)
Four hot tubs
Day spa
Game room
Full kitchens
"We're off Highway 101, with free shuttle rides to and from Sonoma County Airport, one mile away. Jackson Family Wines, Alexander Valley Vineyards, Chalk Hill, and other vineyards are within 15 minutes. Our Garden Grille & Bar serves breakfast, dinner, and evening room service daily. Lunch Monday to Friday. Enjoy our indoor pool, free parking, and Wi-Fi on us."
Indoor pool
Room service
1 mile to Charles M. Schulz Sonoma County Airport
Free parking
Room service
Rivermind, An Airbnb Wine Country Retreat
"We welcome guests to our beautiful Sonoma County home with wineries, lakes & the Russian River nearby. We enjoy interacting with guests, but also respect travelers wanting privacy. Our clean home has a warm living/dining room, lovely patio & 6-person hot tub!  Self-service breakfast, Air purifier."
Washer & dryer
Free parking
Shared hot tub
Free Wi-Fi
The New Windsor Leaders Are Here At The Chamber
By Beth Heny
The Windsor Chamber is proud to be working with the workers and entrepreneurs of the future through our partnership with Windsor High School and the Vineyard Academy. These students need to complete 30 hours of community service or job shadowing in their Senior year, or 20 hours if they are Juniors. Through their internship with the Chamber, these students gain experience working on or leading a team, planning and organizing events, working within a budget and documenting their work.
I am quite fortunate to be mentoring Seniors Maya Carranza and Tati Fa'agata again this year, having also worked with them on their Junior Projects last year. Maya will be organizing the Chamber's booth at the Trick or Treat Trail on October 22 at Kaiser Park, developing the theme, shopping for decorations, pulling together volunteers, and executing setup and cleanup. Similarly, Tati will be exercising her organization and leadership skills by assembling a team and decorating the Chamber's tree in the Charlie Brown Christmas Tree Grove. These two young ladies will be genuine assets for any organization as they transition into the real world of work after graduation.
New to us this year, Senior Juanita Sanchez was instrumental in pulling together our entry in the Windsor Day Parade on Saturday, October 1, recruiting many of her fellow Chamber interns to work, walk, and carry banners honoring three important people from the history of the Chamber: Josephine Rebich, Edna Honsa, and David Mohle. It was a fun morning as the leaders of the past met the leaders of the future. Thanks go to Silveira GMC for lending us the trucks to carry our honorees!
Later this month, Senior Skyler Westover will be getting a team together and building a scarecrow on the Town Green as part of the WE Foundation's Scarecrow Grove, October 15-31. I'm looking forward to seeing what these students dream up and execute.
You will see several of these faces again and again in the coming months as this same group of dedicated students will be helping us prepare for the Winter Wine Walk and several other community events this Fall and Winter. It is a pleasure to work with them and learn from them. Our intern program is one of the many ways the Chamber is involved in our community, and shows our real commitment to developing the workforce and business leaders of the future.
Do you think you would like to mentor an intern at your business? Contact the office to get you connected with the appropriate teachers at Windsor High or North Bay Met Academy.
Sustainable Practices
Posted on September 22nd by Melissa Leonard
Sonoma County prides itself on being a national leader in sustainable practices. We want to share what some businesses in and around town are doing to contribute to helping save our planet.
 "As a family-owned business, we are committed to providing the best legacy possible," says Costeaux CEO Will Seppi. "Our business decisions take into consideration what is best for the future - my children, the next generation and our community. For these reasons, sustainability remains at the forefront of our endeavors. We are always looking for ways to improve."
Costeaux in Healdsburg is paving the way to sustainable leadership here in Sonoma County. They recently installed solar panels at the Baking Centre. Other updates they have made include:
LED Lights
Low flow toilets
Automatic faucets
Composting
Future sustainability plans for Costeaux include an electric fleet of delivery vehicles by 2025.
@costeauxfrenchbakery
@costeuex_onthego
 Charles M. Schulz Sonoma County Airport
Did you know that the Charles M. Schulz-Sonoma County Airport is 100% solar powered?
Jon Stout, Airport Manager, stated:
"The airport has been doing several things around sustainability and those efforts have included:
Construction of the solar energy system, which went online in February.  This system generates 100% of the Airports current electricity needs plus the power needs for our six largest Airport tenants.  In addition, there is enough available for the terminal project as it comes online.
We recently received our California Green Business certification for the Airport Administration and Operations offices/building.  We will be working on the certification for the terminal once it is complete.
Completed several electric retrofits of lighting systems to LED including the Airport administration building - all spaces, ramp lighting, rotating beacon, many of our hangar building exterior lighting, streetlights (in partnership with PG&E)
Working on a contract for the creation of an Airport Sustainability Management Plan – should be complete in the next 12 months.  This plan will identify our next projects and prioritize up to 20 potential projects for action.
Partnered with the Good Traveler Program, a carbon offset program for air travel.  This is available for passengers to offset their carbon impacts for their flights.
Home - Charles M. Schulz Sonoma County Airport
@sonoma_county_airport
 If you tour the Bricoleur property, you can't miss their magnificent black swans. They also get regular wildlife visitors like deer, foxes, coyotes, and rabbit. They keep the pest population at bay by housing owls in the vineyard. Bricoleur is also a Certified California Sustainable Vineyard & Winery, which is a certification program that says
Implement all required practices included in the California Code of Sustainable Winegrowing
Comply with prohibitions and restrictions on certain crop-protection materials
Measure water, energy use and greenhouse gas emissions (for wineries)
Measure water use and applied nitrogen (for vineyards)
Complete a rigorous independent third-party audit
Implement action plans for ongoing improvements
Bricoleur proudly says,
"We strive to be ecologically friendly by reducing our energy consumption and protecting the environment. Bricoleur Vineyards installed a 260-panel solar photovoltaic power electric system with the ultimate goal of becoming energy self-reliant and reducing greenhouse gas production. This system is expected to reduce CO2 emissions by 5,034,238 pounds over 25 years. That is equivalent to 8,191,208 miles driven by the average car or planting 43.1 acres of trees."
Sustainable Sonoma county vines | Bricoleur Vineyards
@bricoleurvineyards
 Rodney Strong provides us with stunning scenery and tasty wines, but did you know they are verified under the Sustainable Winegrowing Practices workbook?
This statewide certification program provides third party verification of a winery's commitment to continuous improvement in the adoption and implementation of sustainable winegrowing practices. In 2004, they received the top achievement in the area of sustainability with the Sustainable Winegrowing Green Medal Leadership Award, which is the highest sustainable certification possible.
Solar power supplies 49% of the overall electricity
Carbon neutral
Rodney Strong Vineyards was the first winery in Sonoma County to offset their carbon footprint. By reducing their carbon footprint and carefully purchasing carbon credits, they have lowered the winery and vineyards' carbon impact to zero
Soil conservation
Wildlife protection
Sustainable Vineyard and Winery | Rodney Strong Vineyards
@rsvineyards
 FarmHer Tiffany Holbrook had a growing impact in our community since she and her husband Jason bought Wise Acre Farm back in 2016. Tiffany's social media has blown up in the last year, she has over 112k followers.  She shares fantastic reels of her days on the farm, starring her chickens, dogs, and goats. You may even see the monster truck make an appearance. Sustainability is very important to Tiffany and Jason:
"The 15-acre pasture that our hens call home is doing something really important for not only our hens but also the planet: carbon sequestering. When plants grow, they pull carbon out of the air and stores in the soil. If that ground were to be tilled, then all the stored carbon is released into the atmosphere and contributes to climate change. Here we do not till the pasture as the more carbon in the soil the higher the organic matter. The higher the organic matter the more water the soil can hold and the longer our grass stays green."
Wise Acre Farm (wiseacrewindsor.com)
@wiseacre_farm
Annual Report Letter
Posted on September 8th 2022 by Beth Henry 
Dear Chamber Members-
It is with great pleasure that I present you with our Annual Report for the FYE 2022.
Our world, our society, our community, and our Chamber have witnessed great changes in the last several years, and I, for one, find myself frequently quoting the old adage, "The only thing constant is change." Since coming on board as Executive Director in July of 2021, I have worked with your Board of Directors to continue making the Windsor Chamber more relevant, more useful, and more financially sound in order to serve our membership. Whatever changes and challenges are in front of us, we need to be in front of the change, directing it and adapting to it, or else we will find ourselves chasing behind it, shaking our fists in frustration.
Here at the Chamber, I am proud to say that we are going into the next fiscal year on a solid footing financially, thanks to a renewed ability to hold fundraising events coming out of lockdown, continuing grants from the Town of Windsor and County of Sonoma to operate the Chamber and Visitors Center, and a solid, committed membership base of businesses, civic individuals, and non-profit organizations. The Downtown Merchants Association merged with us this year under the Chamber umbrella, and we will work to represent the interests of the Town Green area, the heart of our community, and bolster commerce in our entire area as a result.
As we move forward into the coming year, we will be expanding our programs and our ability to help our membership. We will continue holding our monthly luncheons and networking events like Get Connected After Hours and the new WOW Women of Windsor networking group for women professionals and entrepreneurs. During the dark days of the pandemic lockdown, it was brought home to all of us how valuable in-person meetings and communication are, and the Chamber has a renewed commitment to promote business-to-business networking and growth.
For those whose businesses rely on marketing to the public, we have hired a Marketing Coordinator, Melissa Leonard, to implement promotional campaigns, both on line and in print, designed to bring traffic to our area businesses. Melissa will also be working to improve and update our Visitors Center, which is an impressive and underutilized resource, and to strengthen our partnerships with Sonoma County Tourism and VisitCalifornia. Windsor has become a destination in its own right, with wineries, shopping, breweries, and lodging. Our "brand" is unique in Sonoma County --- we remain accessible and friendly, at the heart both physically and metaphorically.
We have joined forces with Santa Rosa Metro Chamber and 17 other agencies to administer an ARPA grant for Small Business Equity and Resilience, and I look forward to hiring a bilingual Business Resources Coordinator to do research and outreach to all businesses in our area and bring resources through the front doors of our hardworking businesses, making an economic impact by leveraging the grants and resources that are already out there.
And we are all very excited for the nascent Windsor Leadership Academy, coming as soon as the Spring of 2023. Stay tuned as we roll out a program meant to foster and encourage the next generation of leaders in our community, educating and promoting cooperation and skills to face the future and its changes and challenges.
Because we don't want to be running behind, we want to be forging ahead.
Yours,
Beth Henry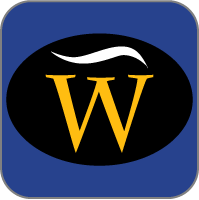 Got News?
If you have news resources or other items you'd like to see posted here, contact the chamber and let us know!